Only 1 left
Model number (SKU)
WA13J5730SS
Samsung 13kg Activ Dualwash Washing Machine WA13J5730SS
- Active Dualwash

- Magic Dispenser

- Wobble Technology
Product description
Laundry is never something that is looked forward to with a smile on one's face, but with an efficient and hard-working washing machine, this chore is made less daunting. Washing machines have come a long way since their inception, and now have multiple settings and programmes that protect your garments from shrinkage and damage.
The Samsung Dualwash washing machine is loaded with features, including a small sink to hand-wash any clothes before the washing cycle, a dispenser that dissolves detergent fully and disperses it evenly, and wobble technology that provides a softer washing cycle.
This washing machine is an innovative technological device, ensuring your clothes come out fitting the same way they did going in.
Details
Activ Dualwash
Magic dispenser
Wobble technology
Smart Check
Diamond Drum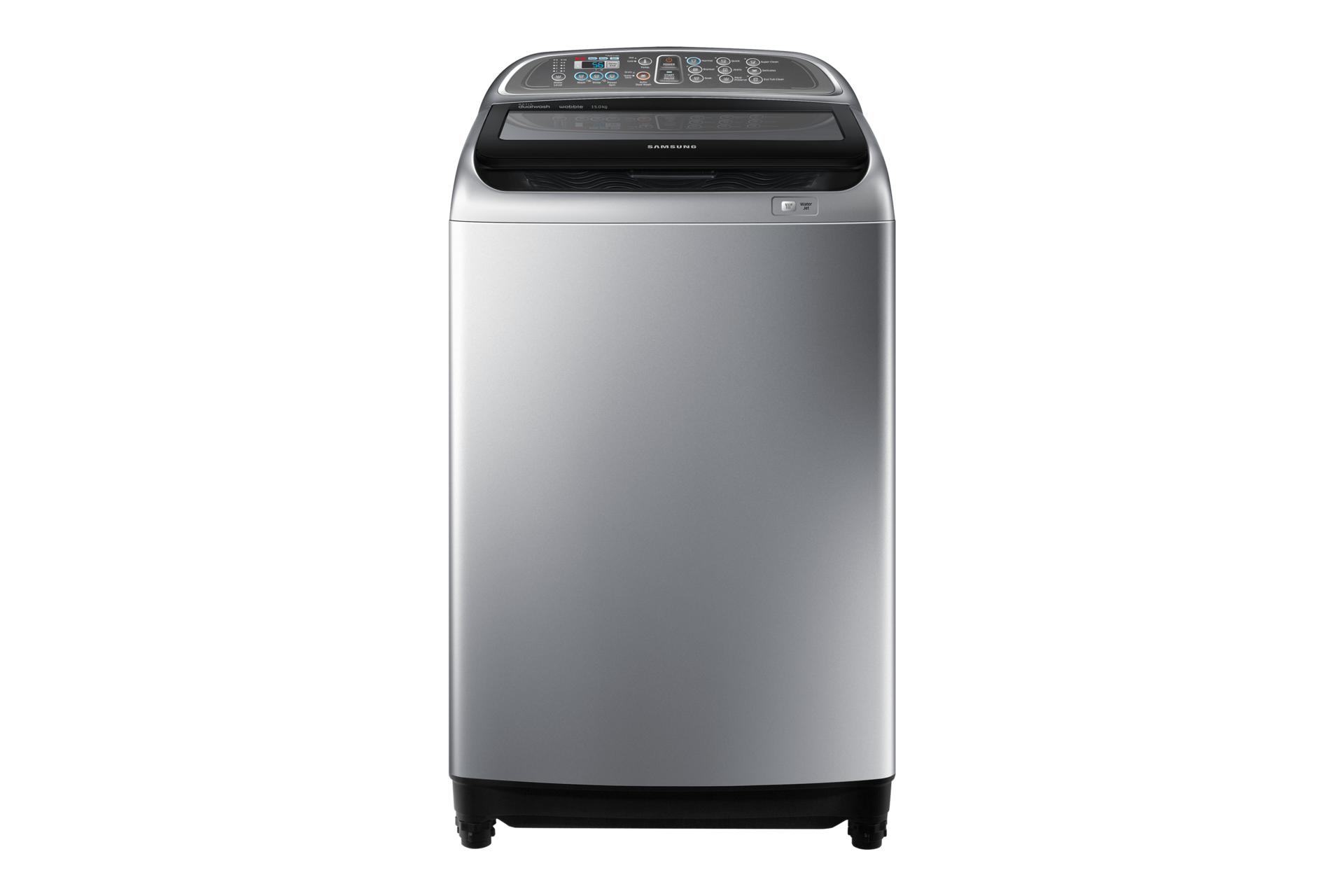 Technical details
Washing capacity 13 kg
Body colour DA Silver
Door Black
Panel display Dual Cluster Inmold panel
Motor AC motor
Pulsator Wobble
Water level 10 levels



Features
Activ Dualwash™

Yes
Child lock

Yes
Delay end

Yes
Door lock

Yes
Drum type

Second Diamond drum
Magic dispenser

Yes
Magic filter

Yes
Smart Check

Yes
Tempered glass window

Yes

Cycle details
Additional cycle

Soak
Aqua preserve

Yes
Blanket

Yes
Delicates

Yes
Eco tub clean

Yes
Fuzzy

Yes
Jeans

Yes
Magic wash

Yes
Quick wash

Yes
Super clean

Yes

Physical specifications
Net dimension (WxHxD)

610 x 1,105 x 675mm
Net weight

44 kg