Model number (SKU)
QA65Q900RBKXXA-1
Samsung 65'' Q900R QLED 8K Smart TV QA65Q900RBKXXA
Special Price
R41,999.99
Regular Price
R71,995.00
- Real 8K Resolution
- 8K AI Upscaling
- Quantum Processor 4K
Reality perfected with depth & detail 
* Product design and specifications may vary depending on the model and size of the TV.
Fall into the real 8K resolution
Samsung QLED 8K Q900R takes you into a nearly infinite depth of realism, like you're walking through each scene as you experience details so precise you can almost touch their presence. It's a whole new dimension of picture quality with super high resolution.
Breathtaking 33-million pixel resolution
What exactly is 8K resolution? It's super high resolution 4 times higher than 4K UHD and 16 times higher than FHD. With more than 33 million pixels, Samsung QLED 8K Q900R gives you an amazing pixel-less viewing experience. It's real 8K resolution.
Feel the deeper depth
Feel distance in a whole new way. Samsung QLED 8K Q900R's high resolution shows you even the small details in every scene, giving you more depth and immersing you even further into a new 8K reality.
https://images.samsung.com/is/content/samsung/za-feature-feel-the-deeper-depth-155445318.mp4
And, watch a bigger reality
Samsung QLED 8K Q900R delivers the clarity you've been expecting on a larger screen, with no visible pixels no matter how close you are to the TV. Just the joy of pure immersive reality.
https://images.samsung.com/is/content/samsung/za-feature-and--watch-a-bigger-reality-155445350.mp4
Precision makes perfect
Direct Full Array 16X
Welcome to a new class of precision. Witness details in true clarity as Direct Full Array 16X brings minute details to life by accurately controlling the backlight. You'll see enhanced depth beyond belief, scene by scene. Get ready for a superior viewing experience.
* Direct Full Array Numerical Index based on backlighting, antireflection and contrast enhancement technologies.
Unimaginable HDR with 8K brilliance
Quantum HDR 32X
QLED's Quantum HDR 32X offers a dynamic HDR expression that adapts to each scene and unveils the director's intention. Watch reality unfurl on your screen.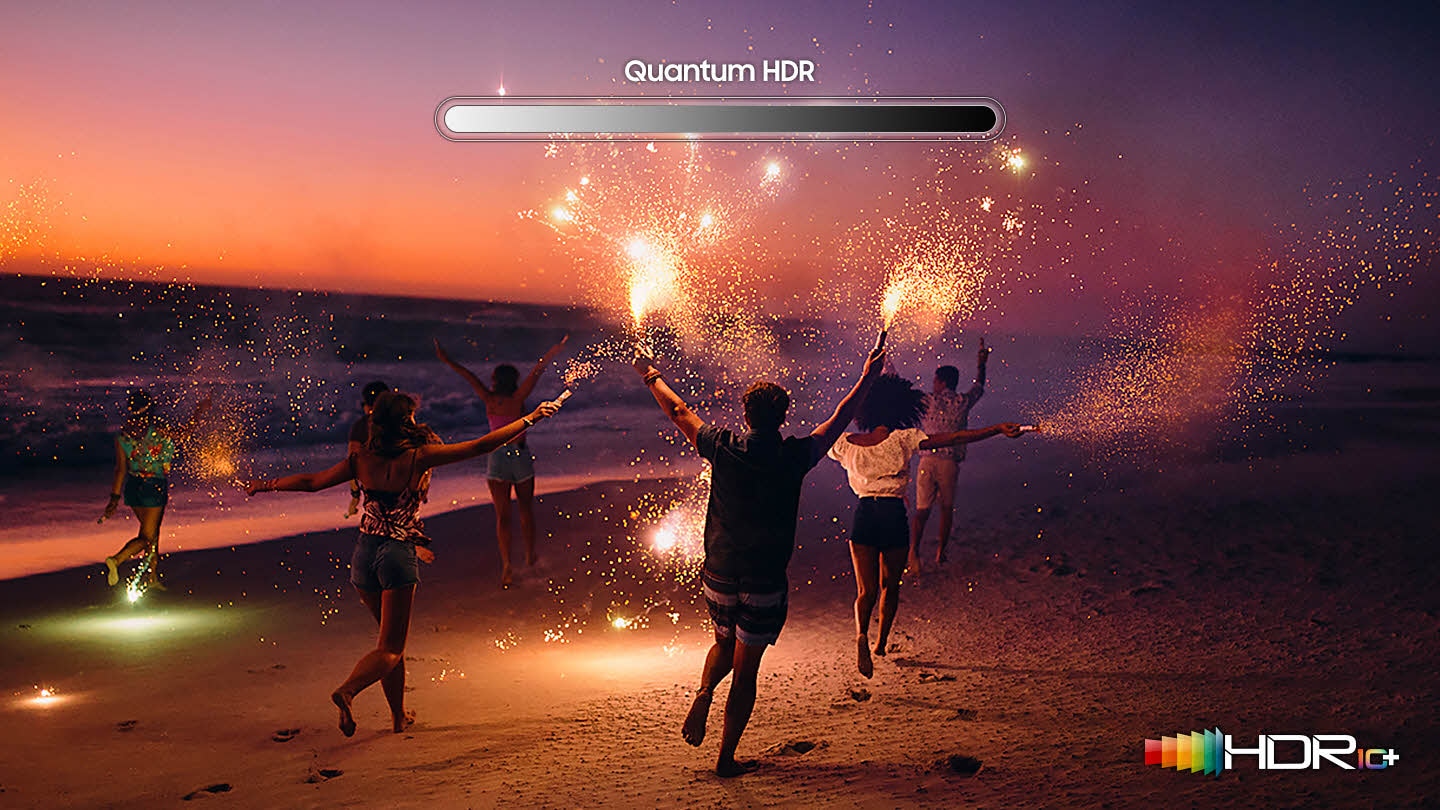 See the bigger picture
Everything gets very real on a bigger screen. You'll experience every goal, feel every explosion, and be right in the middle of the action. You've never been closer than this.
Beautiful scenes wherever you sit
You don't have to sit directly in front of the TV anymore. Ultra Viewing Angle of QLED spreads light uniformly and reduces light leakage for a great viewing experience from various angles. Turn every seat into the best one.
https://images.samsung.com/is/content/samsung/za-feature-beautiful-scenes-wherever-you-sit-155438230.mp4
All powered by an amazing processor
Quantum Processor 8K
Experience QLED's Quantum Processor 8K. It uses its own unique upscaling algorithm to deliver clearer pictures, while adjusting the screen brightness and sound to match your room and the scene on the screen. QLED'S powerful processor delivers improved resolution and an amazing experience.
8K AI Upscaling
AI Upscaling makes a world of difference. QLED uses AI-powered machine learning to reduce image noise, restore lost detail, and even sharpen edges around objects and text. Now you can enjoy your content at near 8K resolution.
https://images.samsung.com/is/content/samsung/za-feature-8k-ai-upscaling-155445353.mp4
Intelligent Mode
Conditions in your room can change, and your TV needs to adapt. QLED's Intelligent Mode adjusts brightness and volume accordingly. It can even adjust the sound to match the TV content, such as clearing a dialogue in news programs and highlighting a singer's voice over the background concert.
See the picture, not the TV
See for yourself how Samsung QLED 8K Q900R can elevate your viewing experience with its refined elegance and style.
Every aspect of design. Designed with craftsmanship.
One Invisible Connection
Now everything including the power cable can be managed by a single, near-invisible cable. The new One Invisible Connection lets you keep your devices out of view by connecting them to the One Connect Box. Time to design your space with the Samsung QLED 8K Q900R.
https://images.samsung.com/is/content/samsung/za-feature-one-invisible-connection-155445311.mp4
No more blank screen
Ambient Mode
Even when QLED is turned off, it's never simply still. Ambient Mode helps QLED mingle with your home décor for a perfectly natural effect. Instead of a simple black screen, you'll see meaningful images that match your lifestyle, with easy settings and plenty of choices.
Décor
Set your screen with an interactive background that matches your room décor perfectly.
Info
You can display info like the time and date on a beautiful background.
My album
Display all your favorite photos from your mobile device. It's your own personal gallery.
Artworks
 Lovers of art will also enjoy beautiful pieces from well-known photographers and artists, all grouped on a variety of themes.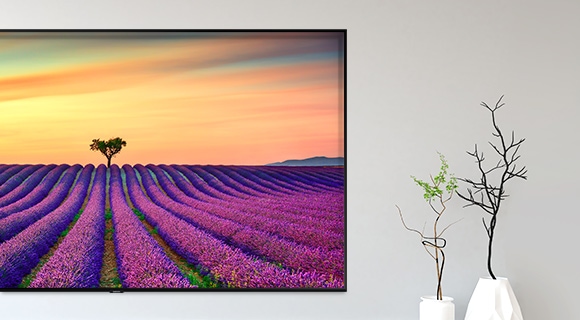 Make the screen your own
Background setting
QLED uses a photo of your wall to recreate the pattern on screen. It's the perfect blend for your décor.
Linear dots
QLED senses nearby colours in the room and applies them to a beautiful design on screen.
Mono matt
Use various filters to transform your photos into beautiful works of art right before your eyes.
Light grid
Special lighting for special occasions. Select from a variety of options, like neon, and have some fun with your space.
QLED makes everything easy
Smart Hub & One Remote
QLED gets even smarter with Smart Hub and Samsung One Remote. They place all the content you want right at your fingertips, from your set-top box to game console, apps, and live TV. All you need is one.
Build a smart home with QLED
SmartThings
A truly intelligent home, tailored to your life. With Samsung SmartThings built right in, QLED can connect you with your IoT devices and sensors. You can turn on the lights, check what's in the fridge, and even control the robot vacuum cleaner.
* Samsung SmartThings compatible devices may vary by region.
Seamless connections
Works with
QLED can be the center of a new and more convenient connected lifestyle. It integrates seamlessly with smart speakers and mobile devices-even from other brands.
The Google Assistant
New QLED works with the Google Assistant to make your life easier. Change channels, adjust the volume, control playback and more with just your voice.
Amazon Alexa
New QLED works with Alexa so your life just got simpler. It's easy to connect your Alexa-enabled devices. With QLED's compatibility, have Alexa turn on your TV, change channels, control volume, and more.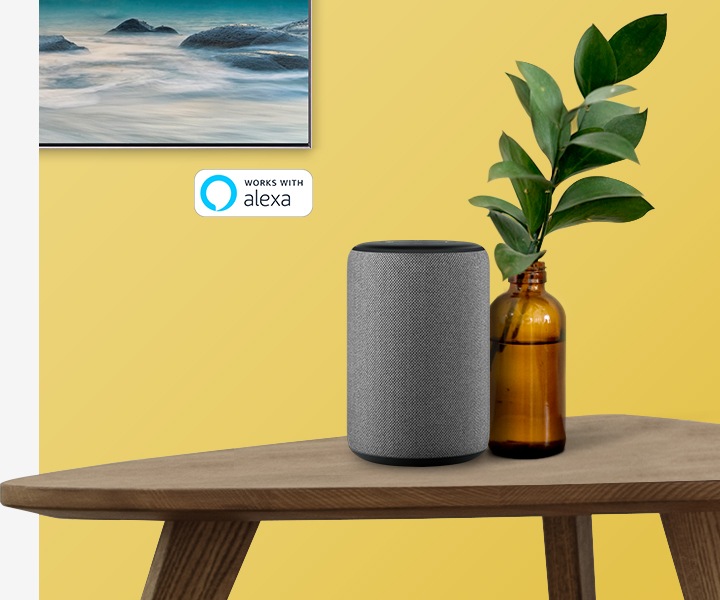 AirPlay 2
With AirPlay 2 built in, you can stream or share content from Apple devices to the big screen. Effortlessly play videos, music, photos and more from your iPhone, iPad and Mac on your QLED.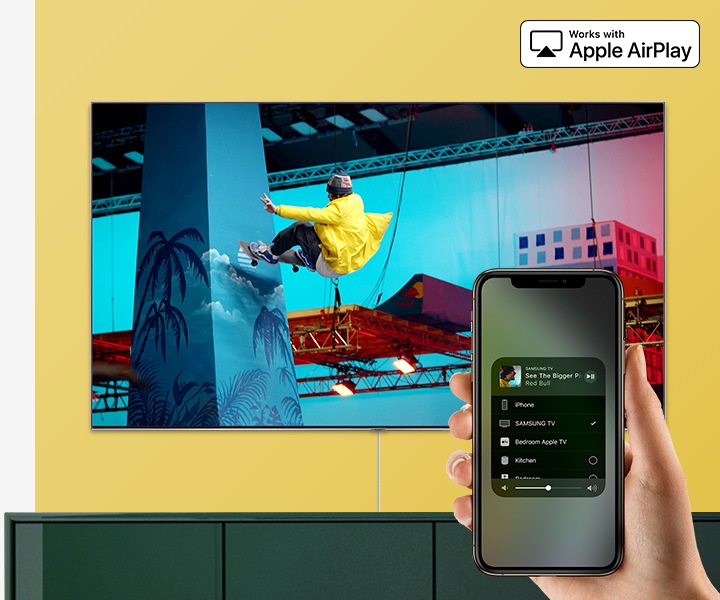 More Information

| | |
| --- | --- |
| Made In | China |